Sunday, Sept 2 | 7 am |  Jay, Vermont

The Jay Peak 35.4k Trail Race is a 22 mile race that will push you to your limits but will be rewarded with epic views and the tranquility that only comes from running 20+ miles on a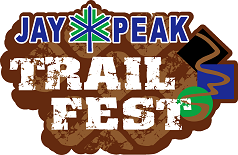 mountain.  This will NOT be your easiest 35.4k.  If you go into this with the mindset of setting a PR, you will end up on one of our med atvs….and disappointed.  Just come out, have fun and enjoy a FREE pizza and beer after while sharing stories with the elite crowd known as "Jay Peak Trail Race Finishers"…aka "one of the toughest runners in the country."
Walk or run, if you complete this race, you will forever view other trail races as "cute".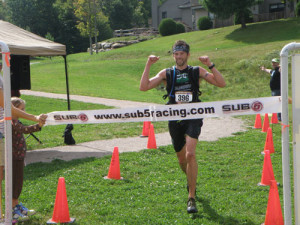 What you get:
pizza
a well deserved beer (if you are over 21)
Finishers medal
epic views (if the weather is clear)
stocked aide stations
steel quads and blisters
Please NOTE: Based on feedback from this and dozens of other races we manage, we are offering this event at a below average price with the option to buy a tshirt or other schwag if you decide you like/need them. You will be given the option to add the extra stuff on your registration.  We will have items for sale at the race, but will be slightly higher in price and 1st come, 1st served for sizes. 
Pertinent Info
Well marked course
Check points to ensure safety and cutoff possibilities
Fully stocked aide stations (locations and supply list will be emailed to registrants)
Medical teams on atv's monitoring the course
Pacers allowed
This is a double loop of an 11 mile course
Course debriefing meeting the night before
The race director is an ultra runner and has run this course MANY times.  It was designed and charted from experience, not from a satellite map program
Elevation gain is roughly 6000+ ft.
Kilometer markers roughly every 5k
1st Place M/F receive a Ski Weekend at Jay Peak for 2
Top 3 M/F receive awards
Showers available
Trekking poles allowed
Jay Peak Run N Stay Deal (you will get this code on your registration confirmation)
Other FAQ's can be found here.
Course Description:
Despite the map, EVERYONE CAN DO THIS.  IT will not be your fastest race, but if you come prepared, just keep moving, utilize the aide stations and the energy of your fellow trail runners, then you WILL be the proud owner of a 35.4k medal. If you do drop out, PLEASE let one of the race crew know.  It is PERTINENT that you inform one of the race crew so that we do not think you are lost when you don't come through the next check point.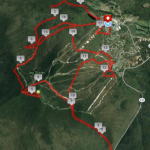 for our friends that work with km's better

$35.40 until Jan 30, 2018 That's $1/ kilometer!
$55. from Jan 31- May 30
$65. MAy 31st- until the race fills up or Aug 29th
Add a Long Sleeve Tshirt = $15.
Add a POM POM hat = $15.
Collector POM POM Hat = $15. pre race/online ($25.  race weekend)IF YOU WOULD LIKE TO PURCHASE A HAT AND YOU HAVE ALREADY REGISTERED…..CLICK HERE.