Starting on Saturday, Sept 1, at 8:30 am, we will have Three 5k's.
Black Diamond 5k ♦ - 8:30 am | Our most difficult 5k…and maybe the most difficult 5k in New England.  For  More Details,

Blue Square 5k – 9:30 am  |  Our mid grade 5k.  Enough ups and downs to keep you humble, but easy enough for any level of runner.  For More Details, Click Here.


Green Circle 5k – 10:30 am  |  Our "easiest" 5k.  We put this in quotes because, although it is our easiest, keep in mind, we ARE on a ski mountain.  With that said, ANYONE CAN DO THIS.  It is the perfect 1st trail race or if you are experienced, a great race to pull off a killer time.  For More Details, Click Here.

Got Issues?  Then Run ALL 3 5k's!
Register for and complete all three 5ks and will get our coveted "Trail Runners with Issues" schwag…. along with mad respect.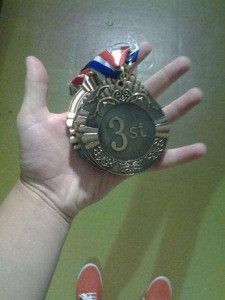 Not sure?  Don't fret,  you can sign up for additional 5k's the day of, but you save $$ by registering online now!
For more Details, Click Here.