Saturday, Sept 1 | 10:30 am

The "easiest" 5k we have.  Please keep in mind that yes, it is our easiest….and yes no matter what kind of runner you can complete this…HOWEVER, it IS on a ski hill, so we tried our best to make it as flat as possible, but again….you ARE ON A SKI HILL.
What you get:
Bragging rights
Awards given to top 3 M/F and top place for every age group. (awards available when results are complete)

1st Place M/F will win ski passes.
Age Groups: 0-12, 13-16, 17-20, 21-29, 30-39, 41-49, 50-59, 60-69, 70+ (1st place only for age groups)
All ages are welcome, but keep in mind that there IS a kids trail race for our younger trail runners.  Details Here
 Based on feedback from this and dozens of other races we manage, we are offering this event at a below average price with the option to buy a tshirt or other schwag if you decide you like/need them. You will be given the option to add the extra stuff on your registration.  We will have items for sale at the race, but will be slightly higher in price and 1st come, 1st served for sizes.
Course Description: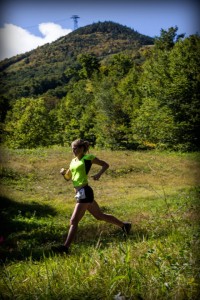 2012 Results       2013 Results    2014 Results    2015 Race Results 
$15. until May 31, 2018
$25. from June1 – Aug 29 or until race is full
Add a Long Sleeve Tshirt = $15.
Add a POM POM hat = $15.
(you can add these during registration)

Got Issues?
Try running all three 5ks!  Click Here for more info