If you haven't been to Jay for a while, boy will you be surprised.  Known for its epic snow, it has always been a mecca for Canadian's and US residents looking for a no bling place that offers west coast like skiing.
Well it still offers that epic skiing, but over the years, Jay has turned themselves into a 4 season family destination.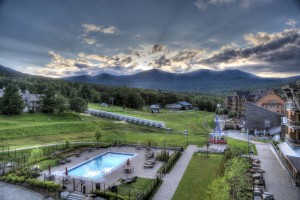 They now have 3 hotels on campus, an indoor ice rink, arcade, more condos than ever and  an INDOOR WATER PARK.
Throw in 7 different trail races over Labor Day weekend and this is THE place to be on Labor day weekend for active families.